Safeguarding
Overview
We work closely with parents/carers in order to promote the welfare of children and young people. The welfare of children and young people is paramount. The main aim of this guidance is to keep pupils safe and so we would like to share information with you about How Concerns Are Raised and Our Standards.
Mrs A Jackson
Deputy Head (Inclusion and Student Welfare)
Safeguarding Team
Mrs A Jackson
Dr B Eves
Mrs A J Iles
Mrs C Colley
Mrs E Nicholls - Safeguarding Governor
Our Standards
Staff are in a position of trust and are regularly reminded that professional boundaries must always be maintained.
ALL staff will:
Treat pupils with dignity, building relationships rooted in mutual respect, and at all times observe proper boundaries appropriate to a member of staff's professional position
Have regard for the need to safeguard pupils' well-being, in accordance with statutory provisions
Show tolerance of and respect for the rights of others
Not undermine fundamental British values, including democracy, the rule of law, individual liberty and mutual respect, and tolerance of those with different faiths and beliefs
Ensure that personal beliefs are not expressed in ways which exploit pupils' vulnerability or might lead them to break the law
Have proper and professional regard for the ethos, policies and practices of the school, and maintain high standards in their own attendance and punctuality.
Have an understanding of, and always act within, the statutory frameworks which set out their professional duties and responsibilities
All staff have a duty to keep pupils and themselves safe and to report any concerns immediately to the Headteacher or the Designated Teacher. If staff become aware of an incident or allegation against another member of staff, this must be reported and will be referred to the LADO .
Where no specific guidance exists, staff are expected to make professional judgements about their behaviour in order to secure the best interests and welfare of pupils and, in doing so, will be deemed to be acting reasonably.
Positions of power and trust Staff must not misuse their position in any way and always be aware how their actions may be viewed by others. They should be aware that social contact with a pupil or even ex-pupil could be interpreted as "grooming". They must always ask themselves, "Are my actions fair, reasonable, warranted, proportionate, measured, safe and applied equitably?"
Confidentiality
Staff will not share confidential information about a pupil with any person, other than on a professional need-to-know basis. Propriety Staff will behave in a manner that is suitable for working with children and act as a role model. They will not make unprofessional personal comments which scapegoat, demean or humiliate pupils.
Infatuations
Staff should report immediately to a senior member of staff any indications (verbal, written or physical) that suggest a pupil may be infatuated with themselves, or with a colleague.
Dress
Standard of dress should be decent, safe and appropriate.
Gifts
Small "thank yous" are OK to accept. Generally gifts to a pupil should only be given as part of an agreed reward system.
Contact
Contact should be professional and minimal. Any contact with parents or pupils by email must be by school email. Personal details will not be given or sought.
Physical contact
As a general rule, staff must not touch pupils but there may be occasions when it is appropriate and proper for staff to have physical contact eg when a very distressed pupil needs comfort and reassurance or to prevent a pupil from injuring themselves or others. This contact should be in response to a child"s needs at the time, of limited duration, and appropriate given their age, stage of development, gender, ethnicity and background.
Behaviour management
Staff are reminded to apply the discipline system fairly and consistently so as to minimise the risk of pupils perceiving injustice or victimisation.
One-to-one situations
Staff should avoid meeting pupils in remote, secluded areas of the school neither should they arrange meetings with pupils away from the school premises.
Educational visits and after school activities
Parental consent to the activity is required. Staff must remember that in these less formal contexts they are still in a legal position of trust and need to ensure that their behaviour is professional at all times.
First aid and administration of medicines
No medicine will be given by the school without written parental consent. Wherever possible, first aid will only be given by our trained volunteer staff and by staff of the same gender if possible. Any accident or first aid administration should be reported to the school first aider.
Curriculum
Sensitive issues (eg relating to sex, race, religion, gender, disability) should be handled with care, especially when unplanned discussion arises. Staff should be aware of acceptable/unacceptable terminology.
Photographic and video images
It is very good practice at relevant times to record photographic and video images of pupils, or to allow pupils to record such images of each other, eg to assist teaching and learning, to celebrate achievement, for publicity. Images will only be recorded when there is a justifiable need. Parents have the right to refuse images to be displayed on websites, in publications etc
Internet use
All staff and pupils must follow the school policy on the use of IT equipment and the internet. All should be extremely wary of how they use such internet sites as Facebook, Youtube and chat rooms.
This document has been written to share information with parents/carers about our safeguarding standards. Inevitably, questions will arise that the document does not cover, so parents/carers should contact school for clarification.
How Concerns are Raised
Parents/Carers can raise concerns in a number of different ways depending on their judgment of the circumstances.
People who can be contacted include:-
the relevant Form Tutors
Heads of Year
members of the Senior Leadership Team including Mrs K Sudworth and Mrs Jackson (Deputy Head Care, Guidance & Safeguarding) as well as
the Chair of Governors, Mrs E Nicholls.
This can be done either by
telephone : Tel: 01204 333343
E-mail: contact@canon-slade.bolton.sch.uk
You can also raise a concern using the confidential Contact Form at the bottom of the page.
Safeguarding Policy
Downloads
Operation Encompass
The purpose of Operation Encompass is to safeguard and support children and young people who have been involved in or witness to a domestic abuse incident. Domestic abuse impacts on children in a number of ways. Children are at increased risk of physical injury during an incident, either by accident or because they attempt to intervene. Even when not directly injured, children are greatly distressed by witnessing the physical and emotional suffering of a parent. Operation Encompass has been created to address this situation. It is the implementation of key partnership working between the police and schools. The aim of sharing information with local schools is to allow 'Key Adults' the opportunity of engaging with the child and to provide access to support that allows them to remain in a safe but secure familiar environment. Following the report of an incident of domestic abuse, by 9.00am on the next school day the schools Key Adult will be informed that the child or young person has been involved in a domestic incident. This knowledge given to schools through Operation Encompass, allows the provision of immediate early intervention through silent or overt support dependent upon the needs and wishes of the child.
Resources and Links
CEOPS

(Child Exploitation & Online Protection)
Please take the time to check out these additional resources
Useful Numbers
| | | |
| --- | --- | --- |
| Agency | Telephone | Website |
| Aids | 01204 331149 | |
| Bereavement – Cruse bereavement care Gtr. Manchester | 07377 710382 | Cruse |
| Childline | 0800 1111 | Childline |
| Internet Matters | | |
| NHS 111 | 111 | NHS 111 |
| The Parallel – Young People's Health Centre | 01204 462444 | The Parallel |
| 360 – Under 19 Alcohol & Substance Misuse | 01204 337330 | Talk To Frank |
| Samaritans | 116 123 | Samaritans |
| School Nurse | 01204 463562 | |
| Sexwise: 12-18 Helpline | 0800 282930 | |
| Shout | Text 85258 | Shout - UK's 24/7 Crisis Text Service for Mental Health Support (giveusashout.org) |
| Kooth | | Home-Kooth |
| Switchboard | 08000 119 100 | Switchboard LGBT+ Helpline |
| Mhist | | Mhist-Mhist |
| Youngminds | | Youngminds Mental Health Charity for Children and Young People |
| BeKindtomymind | | Bolton campaign, developed by the Healthy Minds Youth Project and NHS Bolton Clinical Commissioning Group, to reduce the stigma and discrimination around mental health. |
E Safety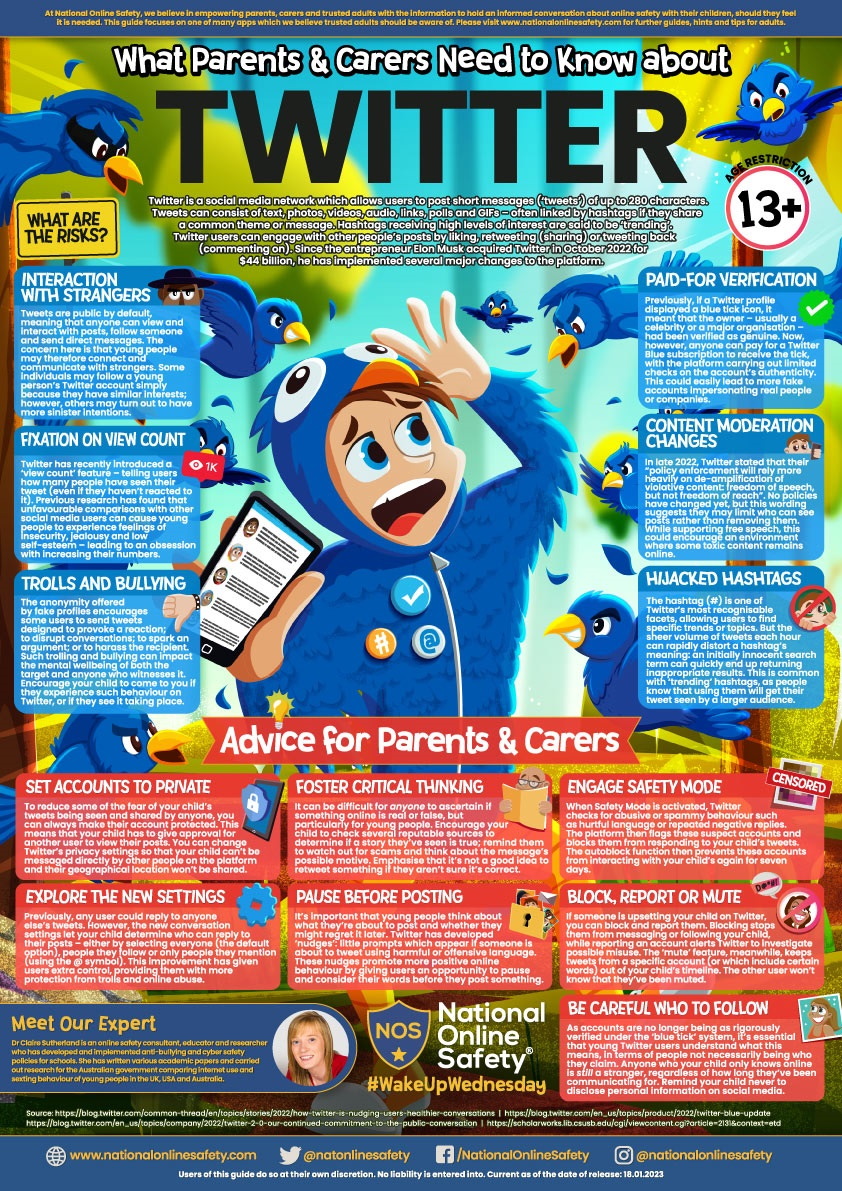 Confidential Safeguarding Request Form